Let's start at the beginning...
Annie Adams, sole owner and Buffalo entrepreneur embarked on this magnificent journey six years ago to the creation of Second Chic. Annie first began creating beautifully, handcrafted precious stone jewelry called Annie Adams Adornments. While loving her craft, she wanted to try something new. Originally, the idea was to buy and sell prom dresses as we all know they tend to be tucked away in a closet; forgotten about. She wanted to give a new life to these gowns at an affordable cost. This quickly formed into what we know now, a Second Chic community filled with savvy, fashionable people with economical responsibility. At Second Chic, we welcome the retro, the modern, the weird and everything in between. Women's and Men's clothes assorted in perfect harmony to accommodate every fashion need. Happily working side by side with Journey's End Refugee Services, we donate unsold merchandise to our neighbors. You will never leave empty handed, always appreciated and never breaking the bank.
A consignment store that sells new & recycled fashion for women and men in the WNY area. Clothing, shoes, purses and jewelry in the a boutique setting. We provide a personal shopping experience with out the cost of a personal stylist!
We accept/sell women's & men's consignment of gently used contemporary and vintage clothing & accessories.

Consignment hours: **NEW POLICY** We will now ONLY be accepting items between from 5th to the 10th of EVERY MONTH

Once you've reached the end of your contract and you would like to pick up your unsold items, please give us a call ahead of time so we can gather up your precious items and have them ready for pick up by the time you arrive!

Please contact the store any time with any questions!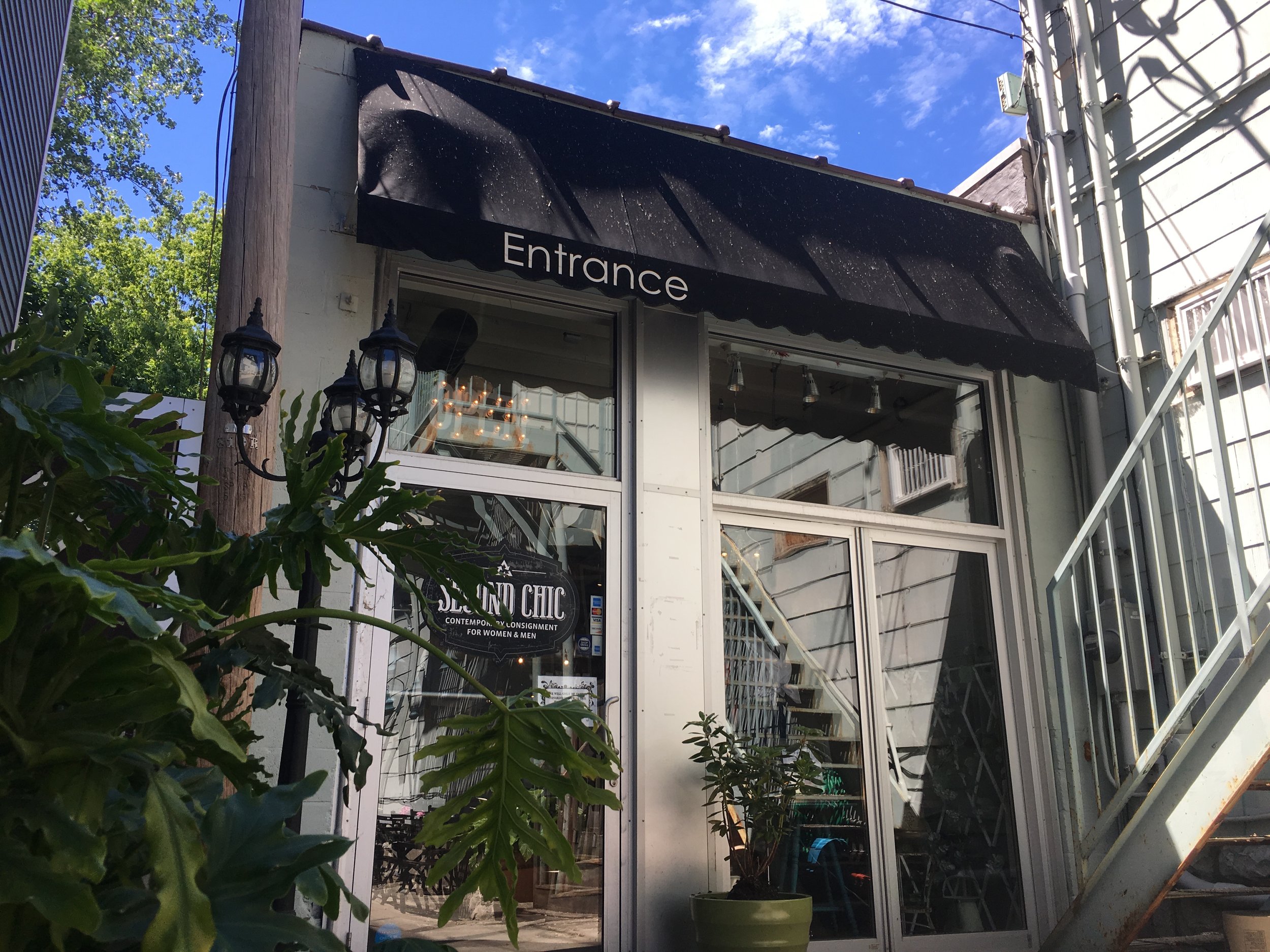 Tucked away in the heart of the Elmwood Village
Snug in the cutest village
Our newest addition to the chic family in the lovely Village Square Plaza!